Boating Sanya — Sanya International Boat Show (Sanya, China)
On 15th of April, 2023, Mr. Tomasz Lipski the president of the International Sailing Schools Association was invited to attend the Regional Comprehensive Economic Partnership Yacht Summit Forum Catalogue, and gave a presentation on "ISSA helps development of Asian sailing sports" at Sanya International Boat Show in Hainan Province of China.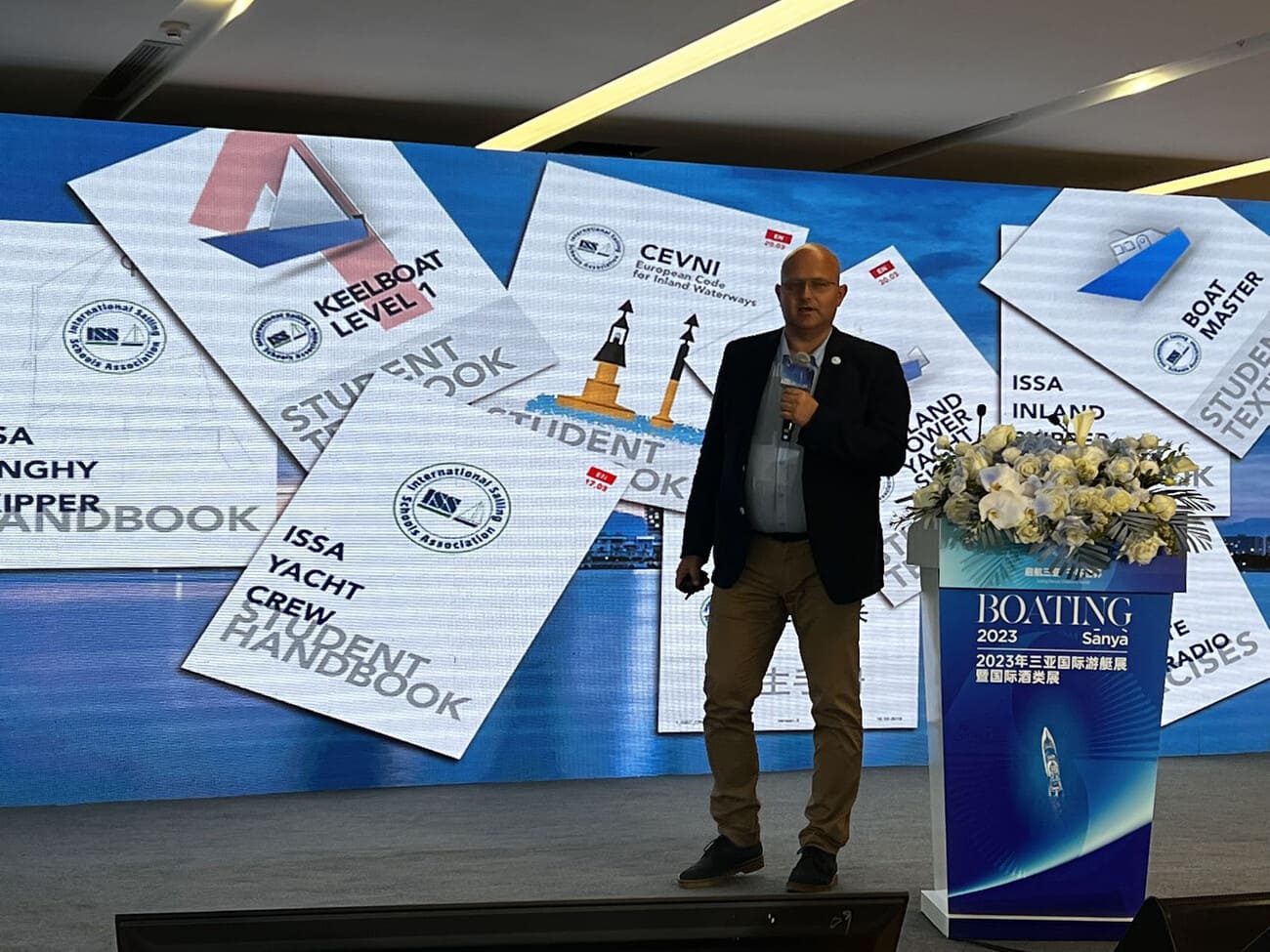 During the break of the Yacht Summit Forum, ISSA's Chief event manager Mr. Weiding Zhang, ISSA's president Mr. Tomasz Lipski were talking with Mr. Park Gone Woo the Secretary General of Korea Yachting Industry Association.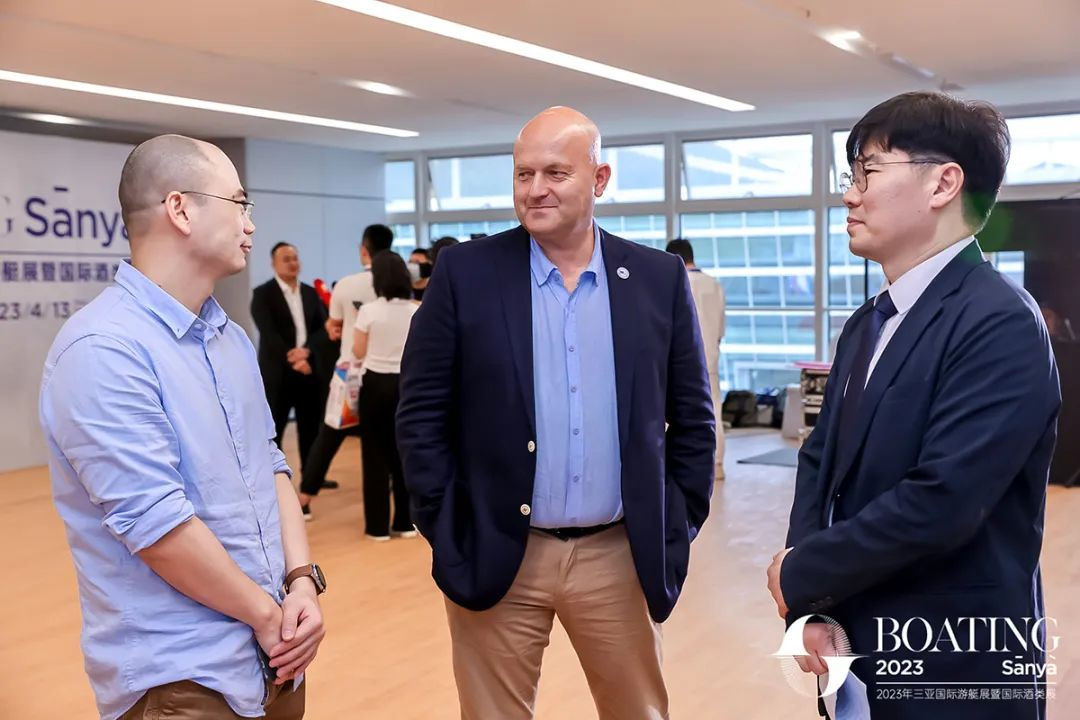 After the Yacht Summit Forum, Tomasz was invited to the Panel Discussion on "The development potential and direction of the Asia-Pacific yacht industry in the future"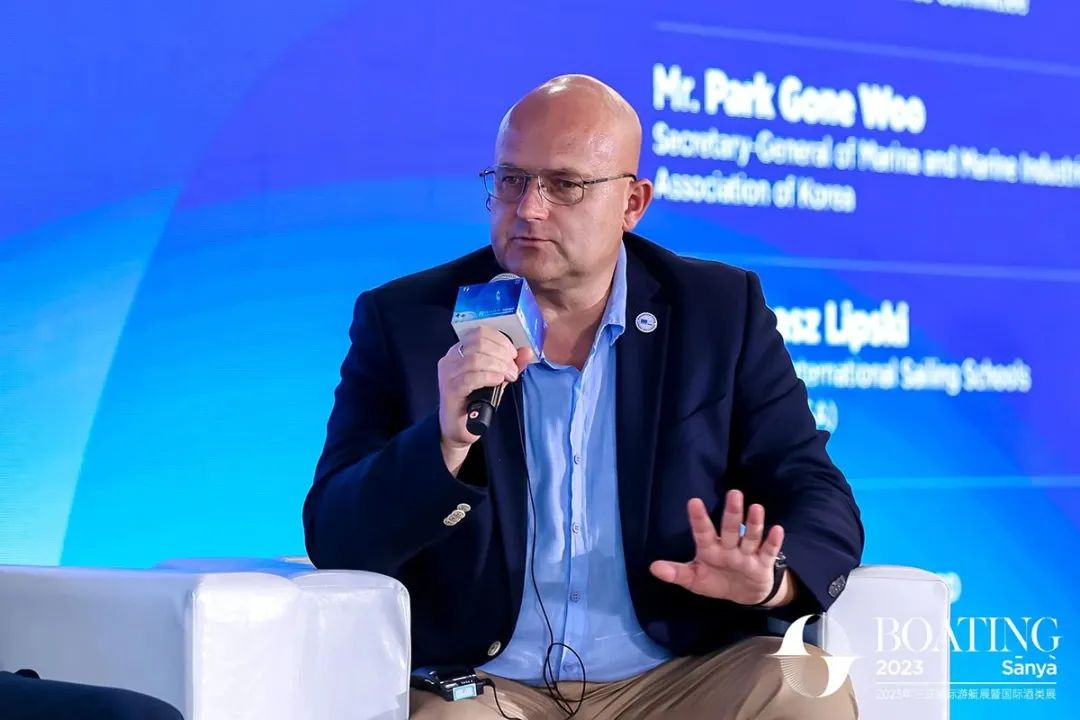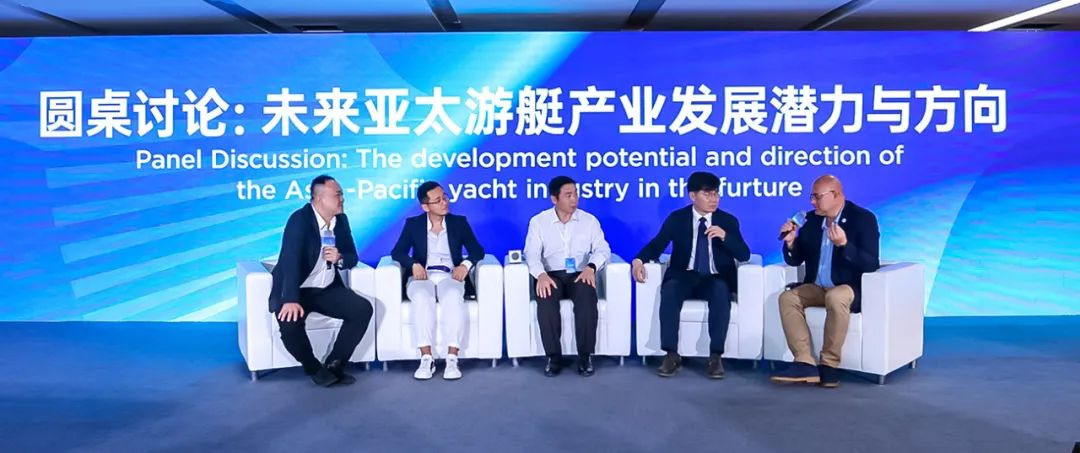 After the Panel Discussion, Mr. Tomasz Lipski was interviewed by Sanya International Media Center:
International Consumer Products Expo Yacht Show (Haikou, China)
On 15th of April, 2023, as an exhibitor, ISSA participated in the 3rd China International Consumer Products Expo Yacht Show (Haikou, China), and at the International Yacht Industry Promotion Conference of the Hainan Free Trade Port, ISSA signed the memorandum of strategic cooperation with the Haikou International Investment Promotion Bureau.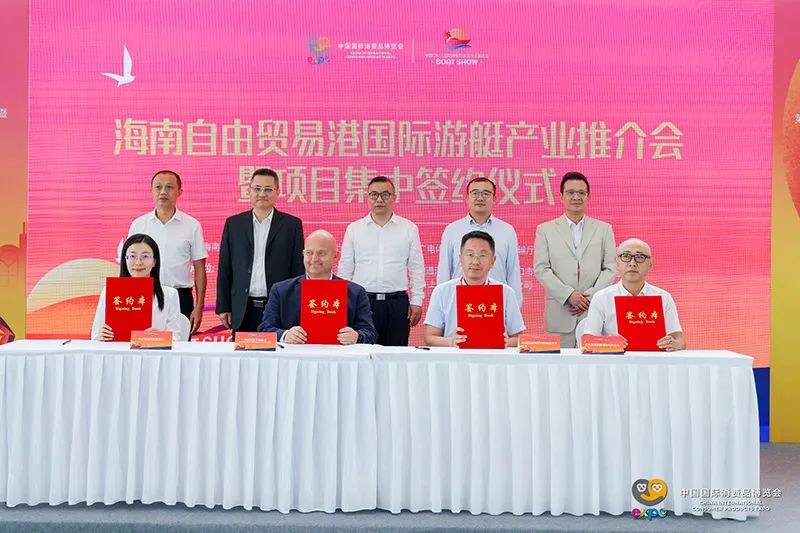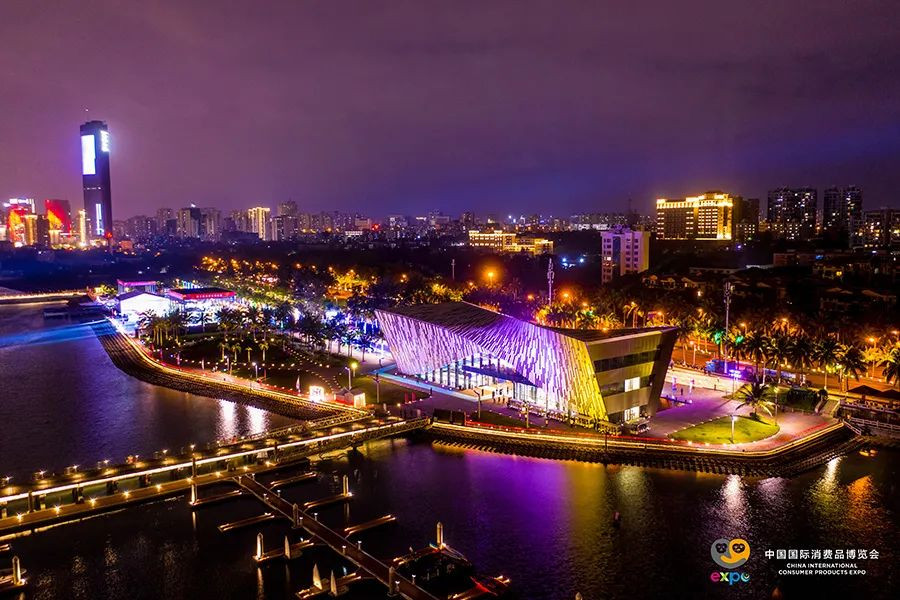 Visiting in Shenzhen, China
On the 4th of April, ISSA visited a primary school in Dapeng District, Shenzhen, which is willing to set sailing courses for kids as the feature of the school. During the meeting, there was a short introduction about ISSA and ISSA's textbook of high quality was also shown to the teachers at the primary school. ISSA will give a proposal about the cooperation for the next step.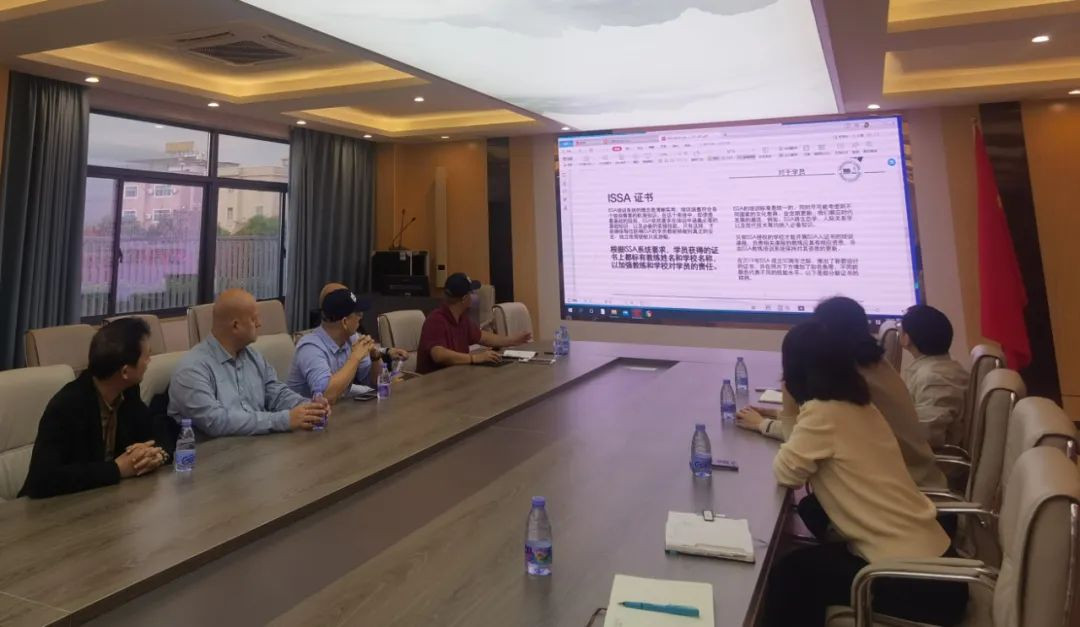 On seven-star bay marina (Shenzhen, China), ISSA met the very famous Paralympic athlete — Mr. Jingkun Xu, who is well-known in China as "One-armed Captain", he finished the "Rum Road" Solo Transatlantic Regatta on November 26th, 2022, so far he is the first Chinese sailor of this achievement.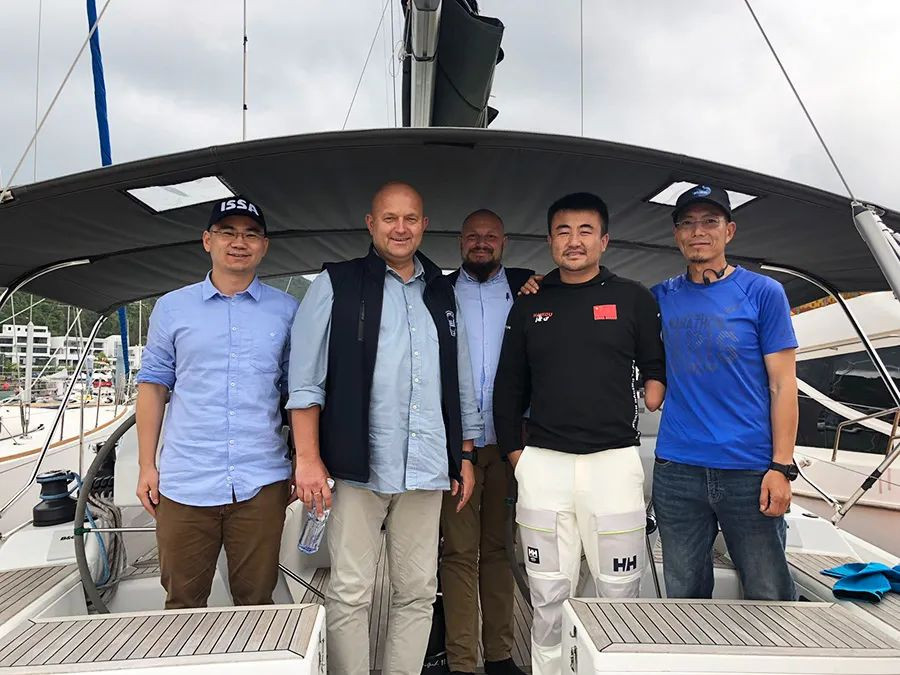 Visiting in Shanghai, China
ISSA met the Marketing Director at Office in Beijing of the Polish Tourism Organization, the two parties reached a consensus that the Polish Tourism Organization will help with promotion of ISSA's Sailing CAMP in Poland and ISSA will help with promotion water sports tour to Poland.