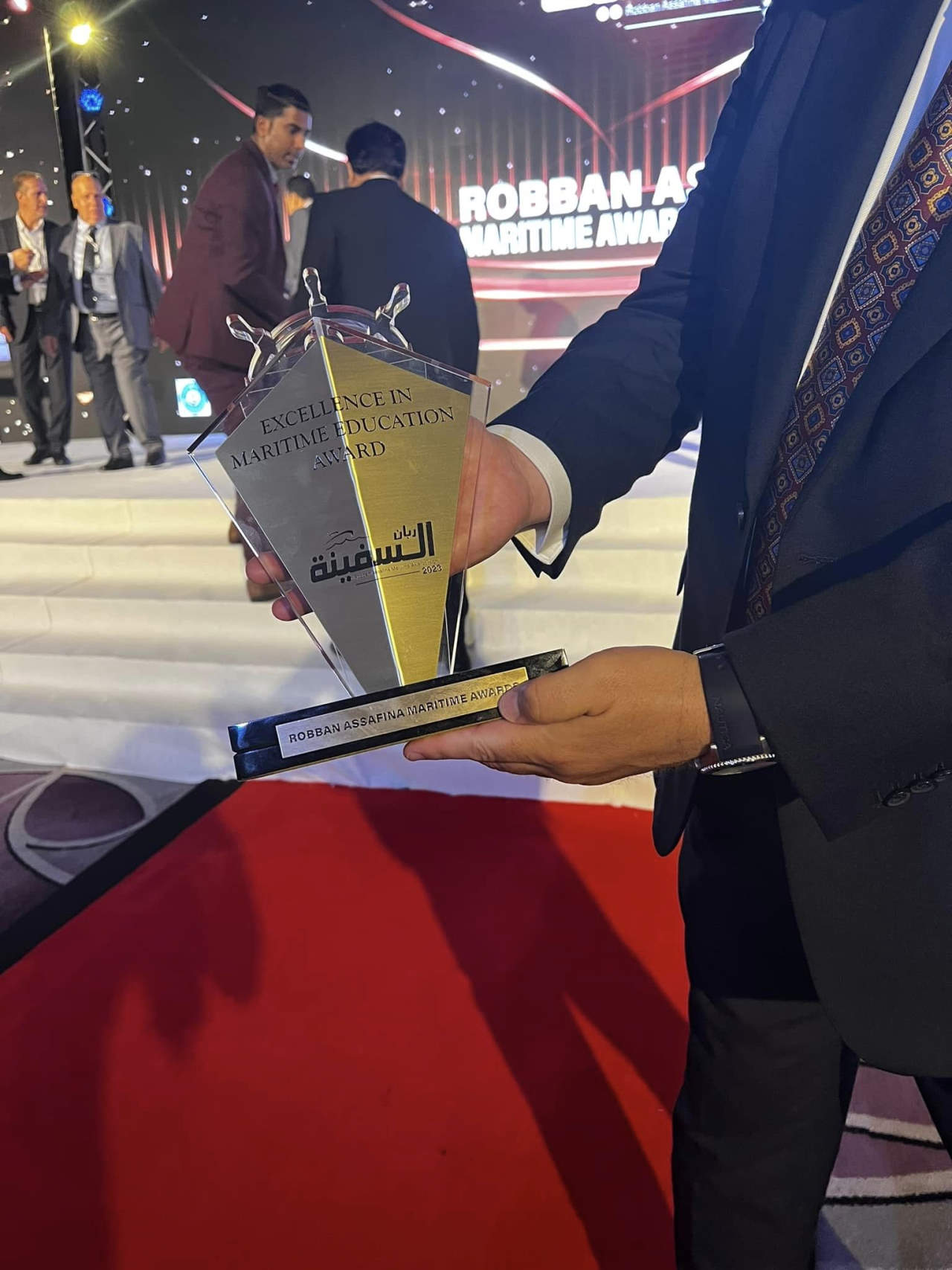 Beirut, June 20, 2023 – The International Sailing Schools Association (ISSA) was honored with the prestigious Excellence in Maritime Education Award at The Robban Assafina Maritime Awards Night held on the evening of June 20, 2023. This esteemed event, organized by Robban Assafina, the renowned maritime publication, website, and smartphone application in the Middle East and North Africa (MENA) region, aims to recognize the outstanding contributions and achievements of key figures in the maritime and shipping industries.
The Robban Assafina Maritime Awards Night is an annual event that highlights excellence and consistently high levels of performance in the port, shipping, and related sectors. It serves as a platform to honor individuals and organizations that have made significant contributions to the advancement of the maritime industry. This year's ceremony witnessed the gathering of influential industry leaders, professionals, and experts from around the world.
The Excellence in Maritime Education Award presented to the International Sailing Schools Association acknowledges their exceptional commitment to maritime education and training. ISSA has been instrumental in promoting safe and responsible sailing practices, fostering a culture of professionalism, and ensuring the highest standards in maritime education.
ISSA, an internationally recognized organization, has been at the forefront of maritime education for several years. The association offers comprehensive training programs and certifications to sailing schools and instructors worldwide. By establishing rigorous standards and providing guidance and support to its members, ISSA plays a crucial role in enhancing the competence and skills of future sailors.
Receiving the Excellence in Maritime Education Award is a testament to ISSA's unwavering dedication to promoting excellence in maritime education. The association's commitment to upholding the highest standards in training and education has set a benchmark for the industry. Through its efforts, ISSA continues to contribute to the development of a highly skilled and competent workforce in the maritime sector.