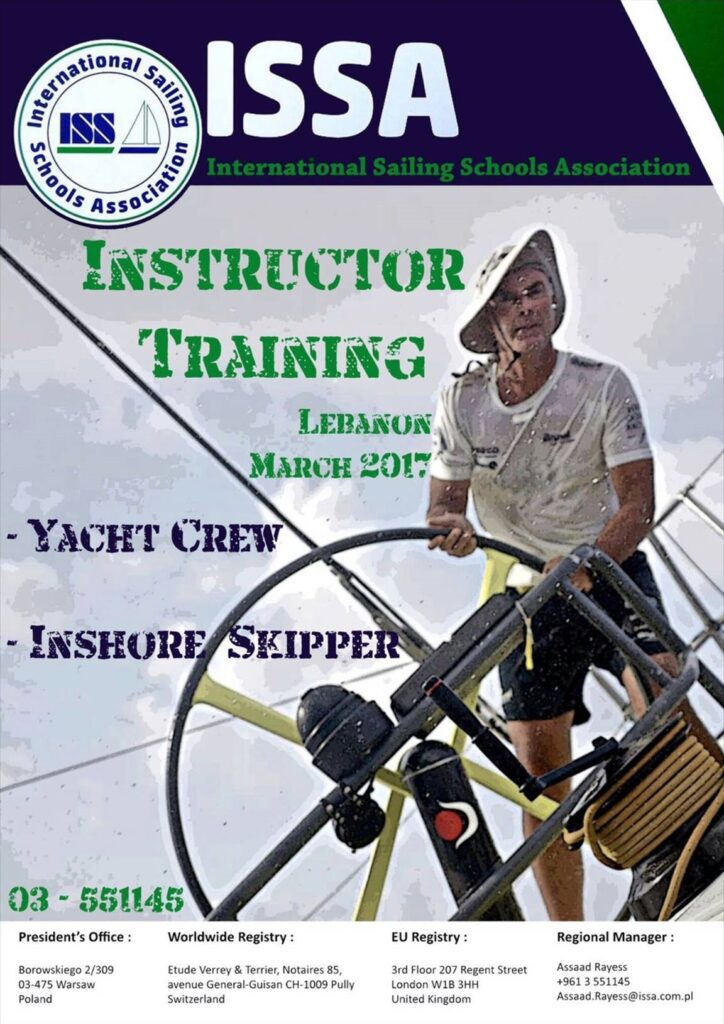 ISSA trainers working with future ISSA instructors.
The ISSA seminar for sail and power instructors is almost finished. Great individuals, interesting presentations, very stimulating exchange of experience, hard work.
ISSA instructor training provides a unique oportunity to learn form instructors from other countries to develop your own teaching skills.
Beirut, Lebanon.