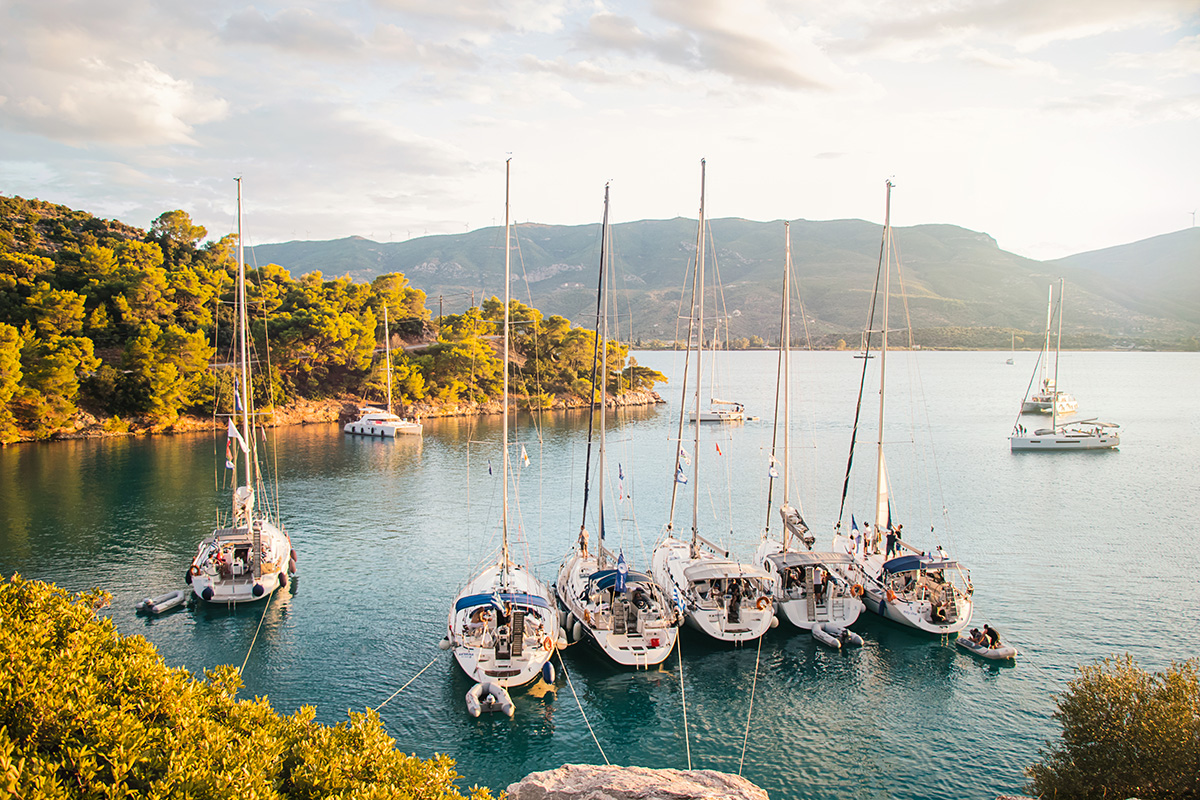 Get ready to embark on the ultimate seafaring adventure at the International Sailing Schools Association's (ISSA) Festival of Sails in Greece.
Mark your calendars: September 30th to October 7th, 2023
What can you expect at the Festival of Sails?
Spectacular Sailing: Sail across the crystal-clear waters of the Aegean Sea, surrounded by breathtaking Greek landscapes. Whether you're a seasoned sailor or a complete novice, there's a route for everyone.
Professional Instructors: Learn from the best in the business. ISSA's experienced instructors will guide you through the ins and outs of sailing, ensuring a safe and enjoyable experience.
Island Hopping: Discover Greece's stunning islands and hidden gems as you navigate from one picturesque destination to another.
Sun, Sea, and Serenity: Immerse yourself in the Mediterranean way of life. Soak up the sun, savor delicious Greek cuisine, and unwind on sandy beaches.
Social Events: Connect with fellow sailors and make lifelong memories at our social gatherings and themed parties.
Don't miss your chance to be a part of this extraordinary sailing event. Whether you're seeking adventure, relaxation, or a bit of both, the Festival of Sails has it all!
For inquiries and registration, contact us: issa@sailingschools.org