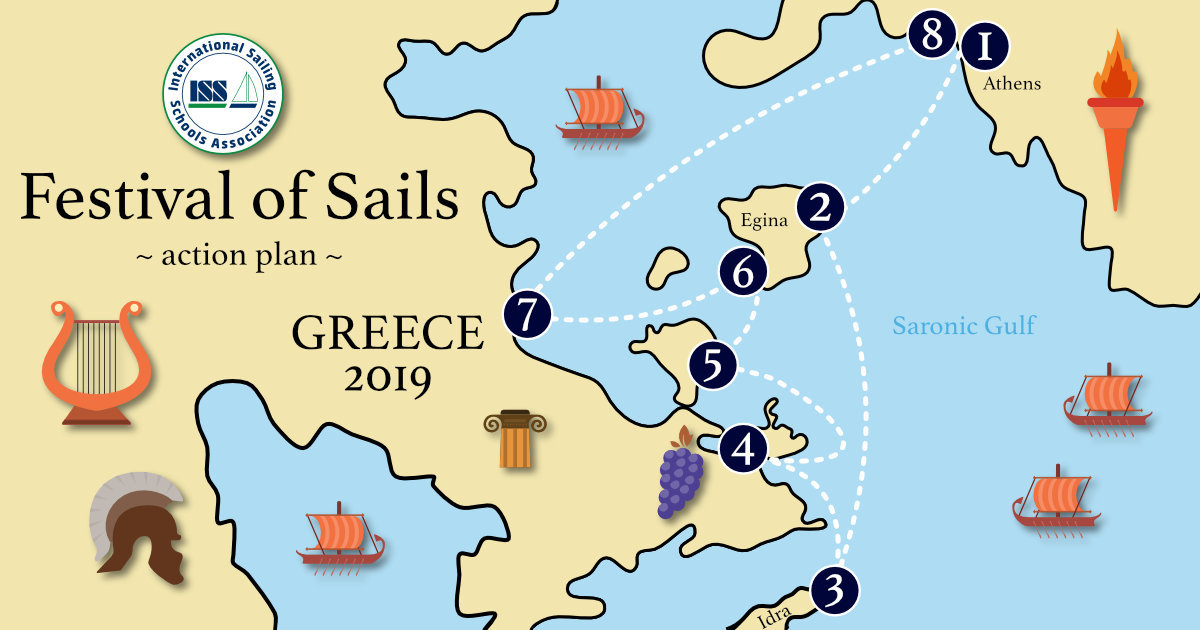 FoS Greece 5-12th of October 2019.
This year, once again, we are organizing the Festival of Sails in the beautiful and sunny Greece. We will have a nice time there for 7 days, which will start from 5th till the 12th of October 2019. During this time, we will compete in the regatta, taste a lot of regional dishes, swim in the warm, azure sea and visit several Greek islands. Sailing is fun, so on ISSA Festival of Sails, everyone is a winner. Sailing brings us all together, people from different countries and cultures united in the ultimate goal of spending a pleasant and deeply satisfying time under the sails.
Everybody is welcome, so don't miss a chance to have a fun and great time with us!