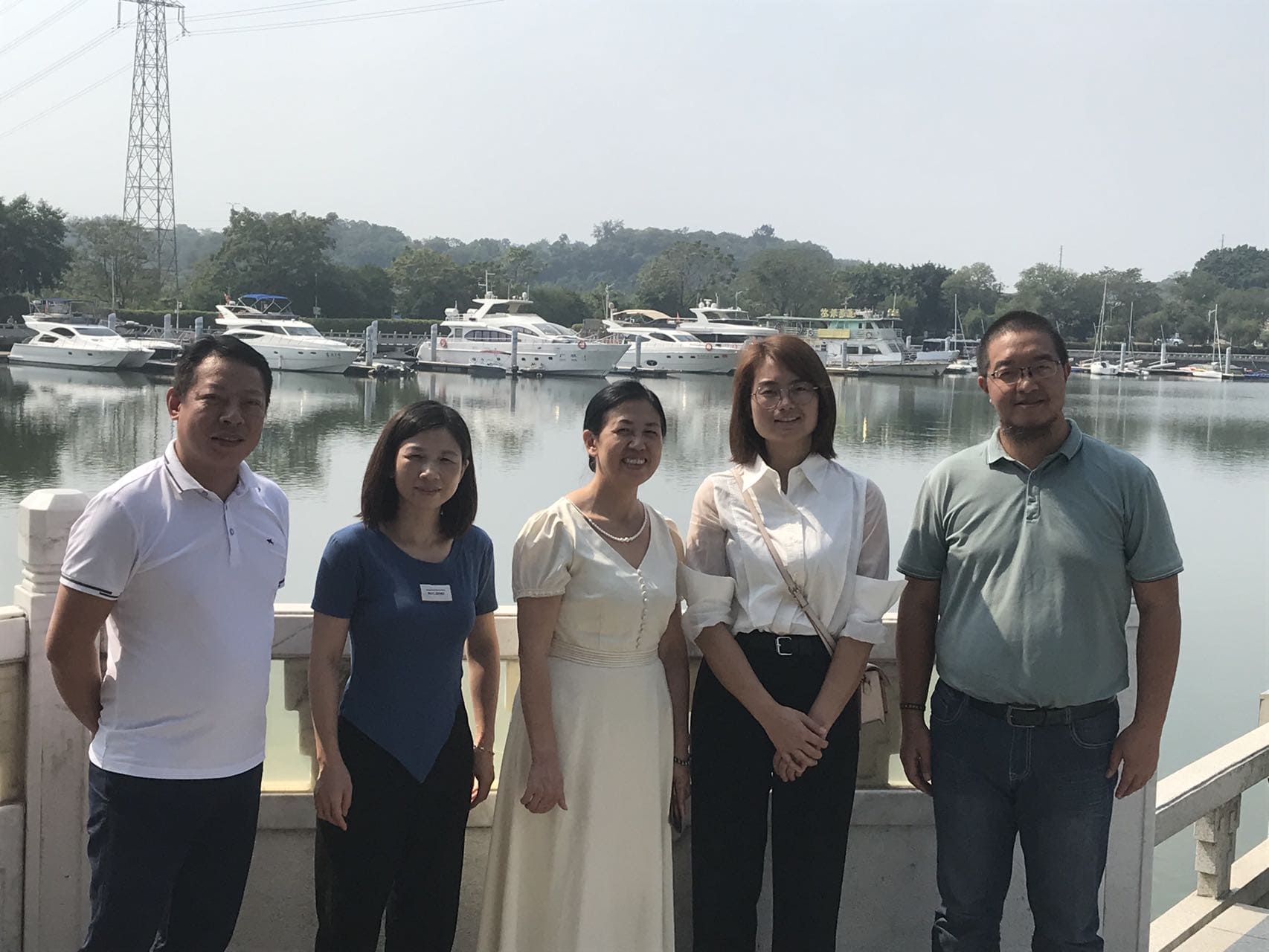 Recently the regional representative of ISSA in China Mr. Yuxuan Liu (Chief Liu), was invited to visit the Changzhou Island Yachting Wharf in Guangzhou, China, where the Asia Water-Based Tourism, Water Sports, Sea Fishing & Yacht Expo and the Asia Boat Show will be held on November 17-19, 2022.
Mr. Liu had a meeting with the relevant people in charge of the Guangdong Yachting Industry Association and Guangdong Hongwei International Exhibition Group Co., Ltd. who are the main organizers of the coming EXPO.
According to the EXOP project, the preset exhibition area will be 250,000 square meters, and 5,000 well-known Chinese and international enterprises will be gathered to participate in the exhibition. The Asian Yacht Show will present an exhibition area of 50,000 square meters, inviting 800 high-quality enterprises to participate in the exhibition, and organizing 80,000 visitors to visit and exchange.
During the meeting, Mr. Liu and the people in charge of Hongwei International Exhibition Group Co., Ltd. made in-depth exchanges and reached a preliminary consensus about the introduction of ISSA sailing system, settled in the international water sports base, and held Changzhou Island SUP water sports beside the yacht marina on Changzhou Island.
As a great achievement of this meeting, ISSA was invited to be the co-organizer of Asia Yacht Expo, by supporting activities and suggestions for the successful holding of this exhibition, as well as promotion of China's yacht tourism industry.