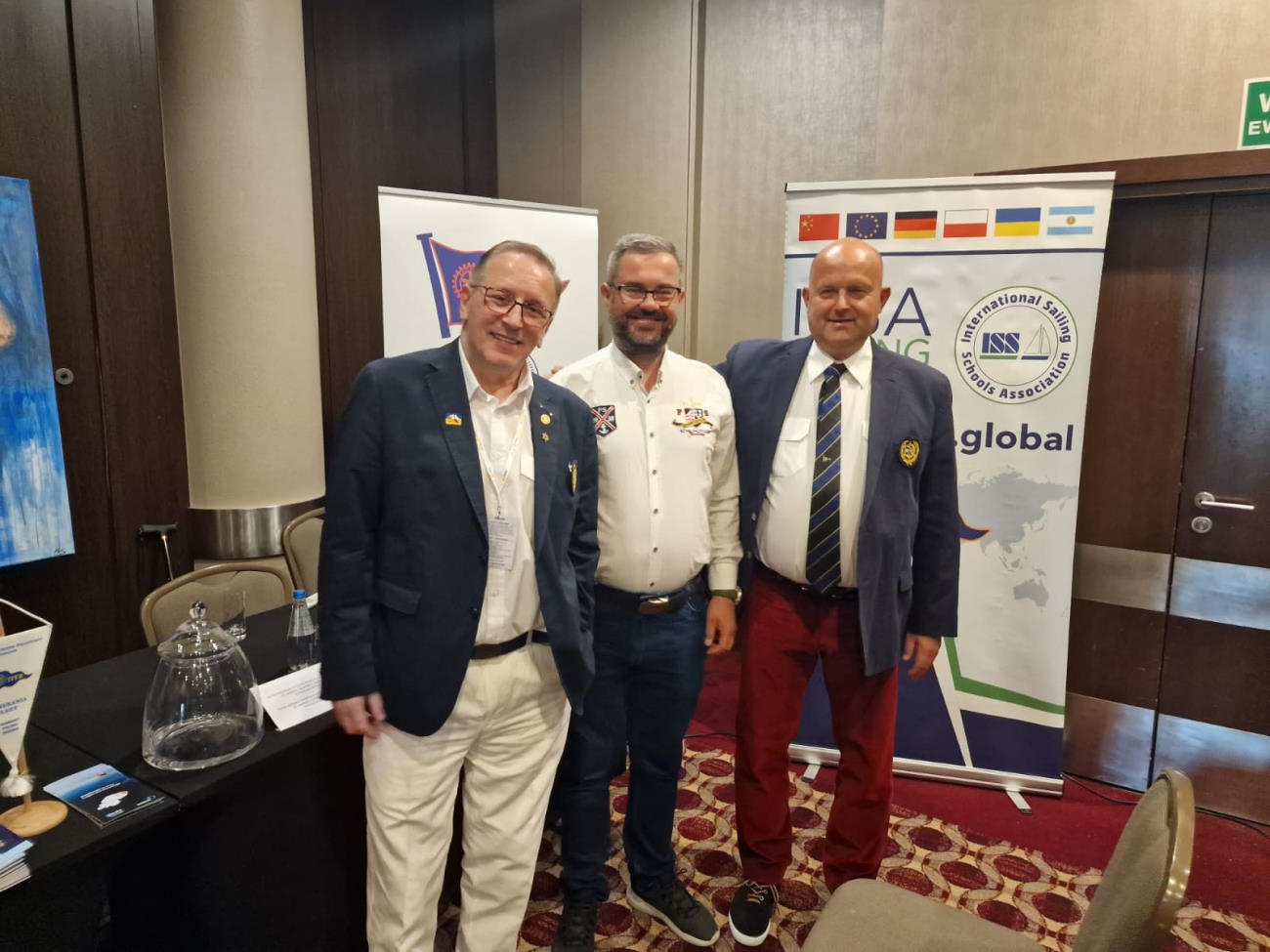 We are thrilled to share that on May 12-13, 2023, the International Sailing Schools Association (ISSA) had the honor of presenting the Prevent Plastic Pollution (PPP) program and its remarkable achievements at the prestigious Rotary International district conference. This remarkable event was held in the captivating city of Szczecin, located in the enchanting North Western region of Poland. What's more, we were joined by the esteemed members of the IYFR Pomerania Fleet, who contributed to the enriching discussions and collaborations.
On May 12th, 2023, we had the privilege of hosting an engaging and thought-provoking discussion led by esteemed individuals who have made significant contributions to the maritime world. Our distinguished speakers included:
– Dieter Ambrosious (IYFR Pomerania Fleet)
– Tomasz Lipski (IFYR and ISSA CEO)
– Prof. Heralt Schöne (IYFR Pomerania Fleet)
Their expertise and insights added immense value to the discourse surrounding the PPP program and its positive impact on international cooperation. Together, we explored the various facets of this groundbreaking initiative and its potential to foster fruitful collaborations across borders.
Continuing the momentum, on May 13th, we had the privilege of delivering a comprehensive presentation to all the conference attendees. The presentation showcased the PPP program as an exemplary model of successful international cooperation, highlighting the significant milestones achieved thus far. We were delighted to share our progress, insights, and experiences with fellow maritime enthusiasts and stakeholders who gathered from all corners of the globe.
It is worth noting that the inaugural event of the PPP program took place in the charming city of Limassol, Cyprus, back in April 2022. The resounding success of that event set the stage for the program's continued growth and impact, inspiring us to forge ahead on this collaborative journey. As we look towards the future, we are excited to announce that the next event of the PPP program is scheduled to take place in the beautiful city of Potsdam.
We extend our heartfelt gratitude to the Rotary International district conference for providing us with this invaluable platform to share our vision and progress. We also express our sincere appreciation to all the participants, speakers, and attendees who made this event a resounding success.
The PPP program remains committed to its mission of fostering international cooperation and creating a vibrant maritime community. Together, we can unlock the boundless potential of collaboration and make a lasting impact on the world's oceans.